What's Happening In Cambrian, CA
Real estate, of course! This quiet and much desired mature neighborhood in southwest San Jose continues to be an attractive place to live and enjoy. Primarily encompassing the zip codes 95124 and 95118, it is a mixture of medium aged homes and condos known for its friendly communities, good schools, parks, safe areas, and easy access to the commute and Silicon Valley jobs.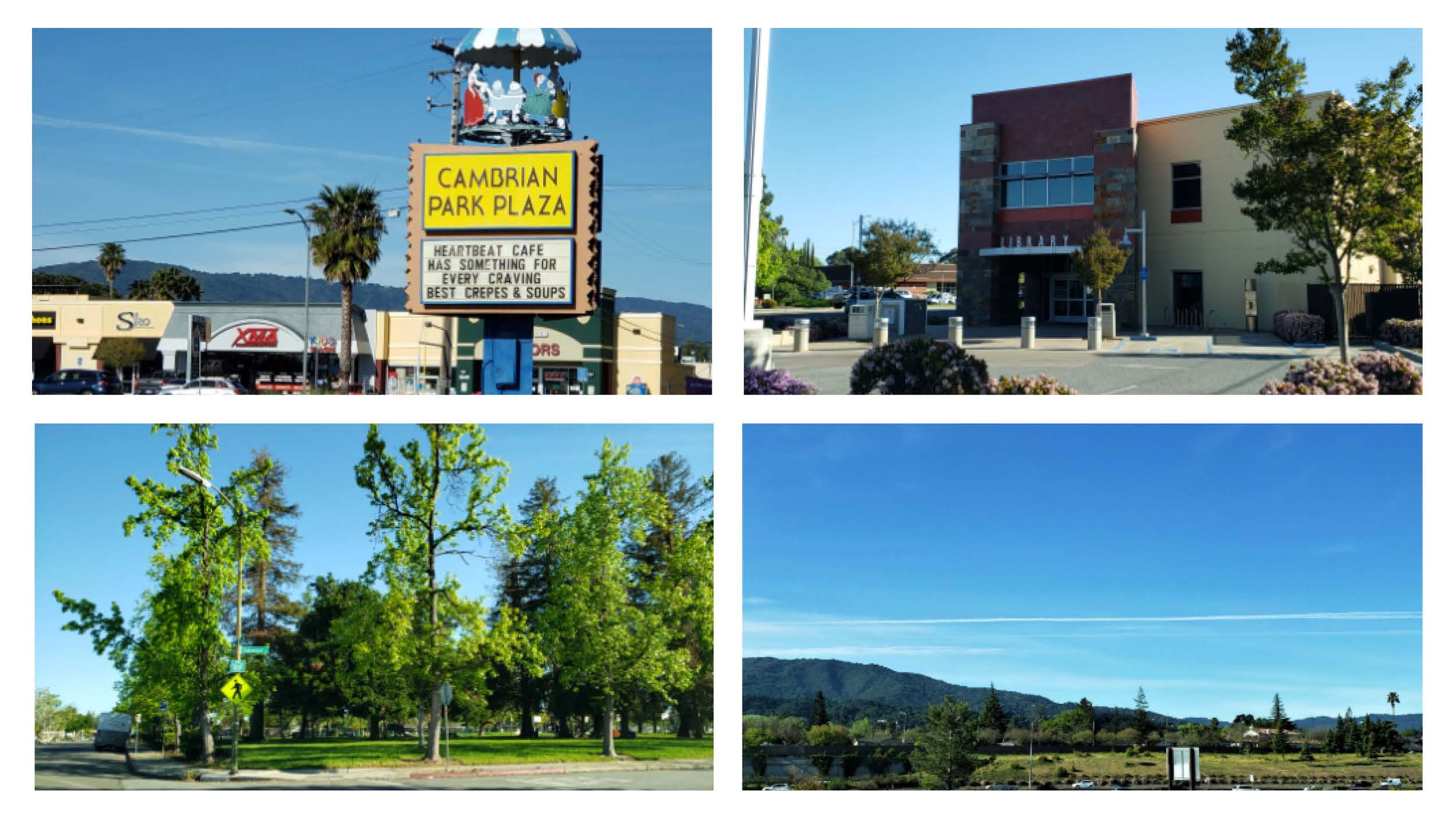 Why Cambrian?
Cambrian San Jose is adjacent to the foothills and mountains, as well and their pricey neighbor cousins, Almaden Valley, Los Gatos, Willow Glen and Campbell. Known for their neighborhoods, schools and proximity to the foothills, the Cambrian community is also close to many popular venues, including the Oakridge Mall, Santana Row, Valley Fair, Almaden Shopping Plaza and the Paseo of Saratoga Shopping Center. It is also near exceptionally charming and quaint downtown hot spots in Los Gatos, Campbell, Willow Glen, Saratoga, and Downtown San Jose, where you can dine, shop and stroll in some of the wonderful establishments while you're in town and thus making this a great place to live.
Cambrian Home Values
Home prices have generally been rising for the past ten years in Silicon Valley, and Cambrian has been following suit and holding steady with a good surge in property value as well. The most popular price range is $1.2 million - $1.4 million at this time as seen in the lower left graph. As of this writing, the median sales price of the sold Cambrian homes is $1,315,000 for the month of March 2019, and they went into contract in an average of 22 days, which is still a good fast pace. While not as super fast as the first half of last year, it is still considered a strong fast market by historical standards. In the month of February 2019, the median sales price was $1,100,000 and selling in 17 days. Finally, last year in March 2018, the median sold home price was $1,435,944 and sold in 9 days on average. Notice the strong ten year trend on the graph below on the right. I am expecting a more modestly good activity in April 2019 for the year so we will see what transpires. Be sure to click the following link to see the current homes for sale in Cambrian, and come back often as this list is changing daily.
| | |
| --- | --- |
| | |
Condo Market Values
Condos and townhouses also play a part in the real estate make up of Cambrian. The price range of condos are currently in the $499K to $1.6M range, with most in the $600K-$800K range followed by the $800K-$1M range. Last year in March 2018, the median sales price was $885,000 and sold in 9 days on average, a fast pace. I have included the condo median sales price trends graph on the right since January 2002 through January 2019 so you can see how strong the market has been for condos and townhouses too. Click this link current condos and townhouses to find out the latest listings, this is updated daily so be sure to come by often.
| | |
| --- | --- |
| | |
As a broker, lender and investor for the past 32 years, I have seen the Cambrian community as a terrific value with wonderful communities, good schools, proximity to popular hot spots and relatively easy commuting to the Silicon Valley jobs, so I hope you may find it to be the same too. For more information about Cambrian homes, condos and adjacent communities, be sure to contact my office at 408-560-9021 or to schedule a free, no obligation consultation and find out your best options today!