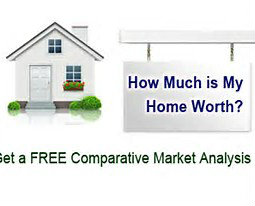 Are you idly or seriously wondering what your home is worth? I'm announcing a TOTALLY FREE resource on my new website. A free Comparative Market Analysis (CMA) on the value of your home. Just to let you know, this is a very robust, full-featured CMA...not some flimsy couple of pages.

You'll get a report that is approximately 30 pages long and it provides the following information:
A map showing your property relative to others in the neighborhood.
An overview of what a CMA (Comparative Market Analysis) is.
A Map of All Comparable Listings, along with a list of the MLS numbers, Status of the listing, Addresses of the listing, and prices of the listings. Some of the listings have sold in the last 6 months to a year so these are real sold prices. This gives you an idea of the value of your property.
Comparable Property Statistics: This shows Expired Listings (they did not sell), sold listings, and pending listings (they are in contract to be sold but have not yet closed). This will show you the List Price and the Sold Price. This will give you an idea of what is realistic (most of us believe our homes are worth more than the market believes).
Sold Property Analysis which shows you the List Price and Sold Price, Percent of List Price that the property sold for (some selling for less and others for more than the list price), Days On Market (DOM), and The $ per Sq. Ft. calculation for comparable properties.
Summary of Comparable Properties which provides information such as Beds/Baths, Year Built, Sq. Ft., Price and Sold Date. You can use this information to get a better picture of what your home might be worth.
Property Details which provides a summary of the comparable properties and a couple of photos of each.
That's a Lot Of Information

Come on over to the site at https://www.endorealestategroup.com/free-market-analysis-1.Submit your request and you'll almost immediately get your FREE CMA!

Come back as many times as you want. AND, I hope you will think of me when you actually are ready to sell your home and give me the opportunity to speak with you about it.