When You're Interviewing Agents To Sell Your Home...
You're Likely To Hear A Lot Of Promises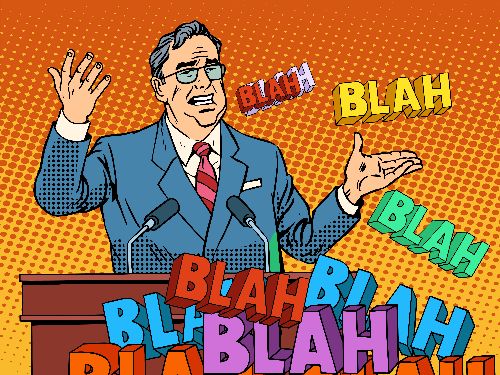 Real estate agents are salespeople, and promises are a part of our conversations. Here's my question for you. How many of the agents you interview are willing to put their promises in writing and be held accountable for them?
It's reasonable to think that your home is your biggest asset. If so, the selection of the right Realtor® is a critical decision. You want to sell your home quickly AND for the best price. That's a tricky thing to do, and requires a strategic approach. It's not a matter of just listing the property on the MLS, throwing up a sign and having a couple of open houses. Each property needs a customized marketing plan—one that is based on your needs and wants.
I hope you will consider inviting me to view your home and to discuss my being the Realtor® to sell your home. I will provide you with a professional presentation and opinions based on 30+ years of real estate experience. There's no obligation, and I understand you're possibly also interviewing other agents. I want the chance to show you what I can do for you.
These Are My Written Promises To You
It's What You Can Expect From Me If You Choose Me As The Realtor® To Sell Your Home
These are the promises I make to my clients when I sell their homes. It's the marketing plan that I've refined over the decades, and its success has been proven.
We price your home competitively—to open the market vs. narrowing the market.
We discuss, and I suggest and advise, changes that increase your Return On Investment and make your property more likely to sell quickly.
We use professionals and professional techniques in all our marketing efforts.
I submit a fully-detailed listing of your home to the MLS, to maximize exposure of your home to the right audience.
We use an automatic syndication system that showcases your listing on up to 900 real estate websites.
We work together to develop a list of features of your home for Brokers to use with potential buyers.
I promote your home to a network of 160,000+ national and international Keller Williams agents.
Your listing is showcased on my Silicon Valley Lifestyles Facebook page (and other social media sites), and I pay to "boost" your listing for additional exposure.
I proactively prospect 3-4 hours per day 5 days a week, speaking to 30-40 people per day looking for potential buyers.
I contact, over the first seven days of your listing—Buyer leads, Centers of Influence, and Past Clients—seeking referrals to prospective buyers.
I update you (at minimum) weekly on all activity regarding sale of your home and changes in the marketplace.
I "Circle Prospect"—phoning 300-400 owners in a radius of your property—to see if they know someone who wants to purchase your home and live in your neighborhood.
I mail "Just Listed" postcards to circle prospects, about your listing and inquire if they know someone who might be interested.
Whenever possible, I pre‐qualifiy all prospective buyers to protect you against "false starts".
I systematically hold open houses the first weeks of listing, following up by phone with every potential buyer who tours the home.
I proactively work with prospective buyers to negotiate a deal using the concept, "What will it take to get the home sold?"
We carefully review all offers to ensure they fulfill your wants and needs. I verify financial capacity with lender, and motivation with buyer agent to ensure strength of offer and terms.
I meticulously ensure that your transaction closes on time and that every detail is handled correctly.
That's it! That's My Promises To You—In Writing
Let's Talk If You Think This Might Be a Fit
If you're considering selling your home, please contact me. We'll sit down and go over everything you want to consider about this decision. Give me an opportunity to discuss your needs and wants. Pick up the phone and give me a call. We'll schedule a time to have a conversation about your options. If you don't have time for a call, fill out the form below and let me know the best times to contact you. If you provide several options of times to speak, it will avoid our having a long game of "telephone tag".

Let's Talk! Click Here