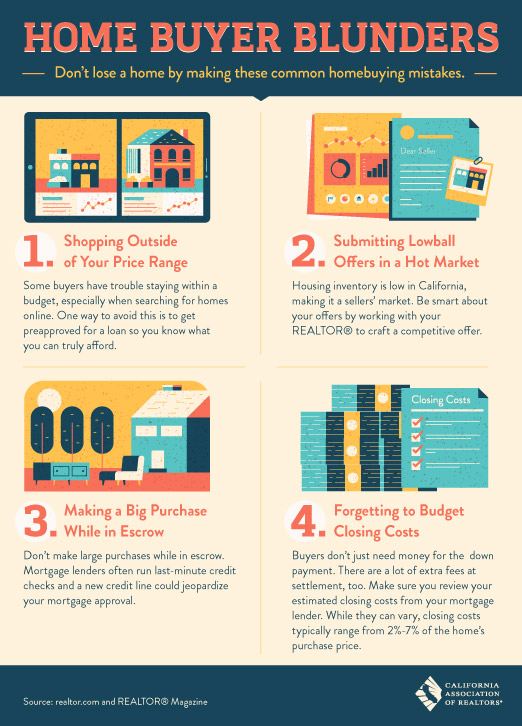 The Silicon Valley real estate market continues to be active and competitive, especially with a low inventory of homes and condos for sale, so here are some common home buying tips that can help you get the right home at the right price! A few other blunders buyers make AND how to avoid them:
1. Think another property will come up that is cheaper. When a home is bid up with multiple offers and closes, that price will become the new benchmark for value, and the next new listings are likely to sell for more money. It may be better to buy now then wait next month only to find out prices have gone even higher.
2. List Price vs Real Value. You think you found a "deal" only to see the price go up over $100K or more. Often Realtors have priced it low to draw attention and create an "auction effect," driving prices higher. Consult with your agent and they can often tell you what is real value and price.
3. How Many Buyers Are You Competing Against? In my 30 year real estate career, I make it a point to know how many buyers I am competing against so I can help my clients win the home. I am shocked how many agents factor this in when they make offer recommendations so you become the winning purchaser. There are plenty of clues for the observant buyer and agent.
It is an aggressive and active real estate market so find out how you can win the "real estate race!" For more buyer tips, contact me for a free consultation or message me and I will be glad to help.